Technology platforms is groups of technologies used as the basis for developed applications, processes, or other technologies.
A modern technology platform is not an old set of applications and SaaS software, as many companies currently use. Instead, the companies that sell technology platforms will promote a platform as an intentional establishment built on service-based architecture and principles.
The goal of such a platform is to create a symbiotic set of technologies, so that different services can interact to create and support applications, users, and workflows. A platform should not be a product or system unit from one vendor, but rather an aggregator of them that is flexible, allowing IT solutions to move parts to support different needs of businesses.
A platform supporting digital business technology can handle all operations and processes, including microservice, event-driven architecture, serverless architecture, Machine Learning, and even intelligence. Digital business technology platforms also support the cultural changes that come with agile methodologies, two-way IT, and DevOps. By combining technologies with culture that is central of the business, the companies can seek for decisions based on faster and more innovative data. The followings are common technology platforms.
The followings are common technology platforms.
Technology platforms: IoT
Internet of Things (IoT) is a trend that businesses in the field of technology are interested in and invest in research. The IoT race has been going strong among businesses around the world. According to Gartner, by 2020, the world will have about 20 billion devices using IoT, the expected sales for the year is 437 billion USD. These devices will mostly run intelligent algorithms (AI), automatically connect to IT/ERP systems, maange production and new business models.
Accordingly, the companies also changed their business form from selling products to charging by year on each device.
One of the key requirements of any IoT network design, whatever its technology is, it must be expandable and secure. The IoT expansivity is a problem because the number of endnodes will be very large as the business grows.
Thus IoT Platform includes
A complete IoT system for hardware ,such as sensors or devices. These sensors and devices collect data from the environment (e.g. humidity sensor) or perform actions in the environment (e.g. watering plants).
A complete IoT system for connectivity. The hardware needs a way to transmit all that data to the cloud (e.g. send moisture data) or needs a way to receive commands from the cloud (e.g. what time to water the plants). This can be done by using mature forms of connectivity such as cellular, satellite, or WiFi, or it may require recent IoT-focused connectivity options such as LoRa.
A complete IoT system for software. This software is stored in the cloud And is responsible for analyzing the data that it collects from the sensors and making decisions (for example, knowing from the humidity data that it has just rained and then telling the irrigation system which did not turn on today).
Finally, a complete IoT system needs a user interface. To make all of this useful, it is necessary to find a way for the user to interact with the IoT system (e.g. a web-based application with a dashboard that shows humidity trends and allows the user to turn on or turn off manual irrigation system).
In addition, the real value of IoT is unlocked when integrated with existing business systems and data flows. It is therefore important that all these disparate components are connected effectively and in a manageable manner.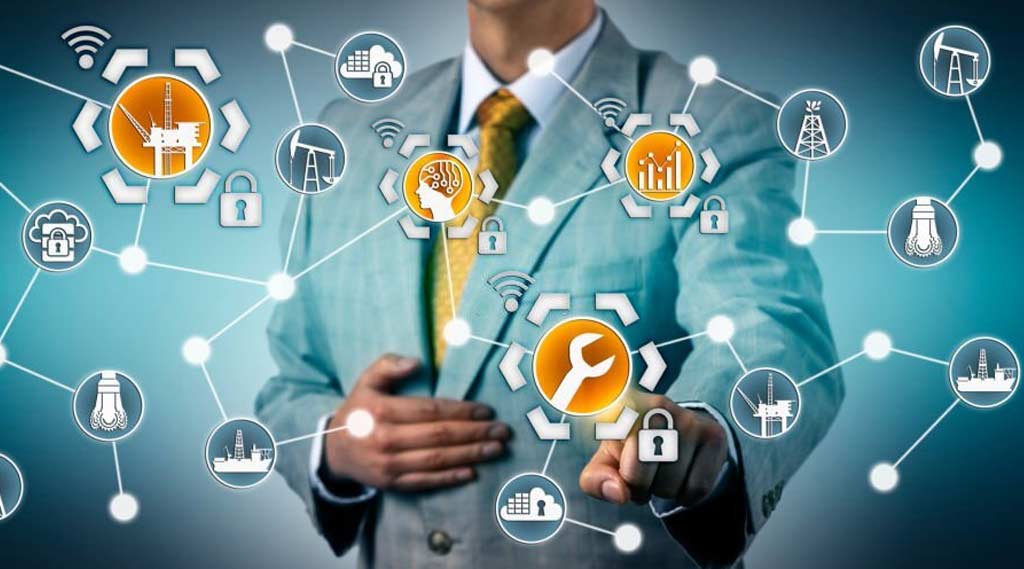 IoT platforms help
Connecting hardware, such as sensors and devices
Handling various hardware and software communication protocols
Providing security and authentication for devices and users
Collecting, visualizing, and analyzing data of sensors and collecting devices • Integrating all of the above things with existing business systems and other web services
Integrating all of the above things with existing business systems and other web services
Blockchain Platform
Blockchain Platform is a Platform built on blockchain technology that helps developers of decentralized applications run on that Blockchain.
Blockchain Platform is essentially a comprehensive Distributed Cloud Platform to supply blockchain networks, join other organizations and deploy & run smart contracts to update and query the ledger. Reliably share data and execute trusted transactions with vendors, banks, and other trading partners through integrations with on-premise or new cloud platform applications (Platform).
The distributed ledger technology used in blockchain offers many benefits to businesses, make the difference when implementing a solution that requires a high degree of trust for business transactions. Using technology may reduce costs and provide the opportunity for businesses to build and maintain the infrastructure at a lower cost than traditional centralized models.
Blockchain can process transactions faster because it does not use a centralized infrastructure. While no system is completely secure from cyberattacks, the distributed nature of blockchain provides an unprecedented level of trust. The immutability property of the blockchain and its public availability to users, whether in a public or private ledger, provide transparency. Any user of the system can query transactions on a real-time basis.
Digital Manufacturing Platform
Digital Manufacturing Platforms enable the provision of manufacturing support services in a broad sense. Services implemented by Digital Manufacturing Platforms are concerned with the collection, storage, processing, and distribution of data. These data either describe manufactured or related products. to the production process and assets that make production happen (raw materials, machines, firms, value networks, and factory workers.
Services provided through Digital Manufacturing Platforms may target:
Manufacturing Engineering
Manufacturing Process Monitoring
Data analysis through automated and advanced human and automated data science technologies / technologies advanced
Production control involves interaction between different actors, including machine-to-machine communication and the introduction of self-learning
Process simulation manufacturing process
Support for factory workers and engineers, including augmented reality
Production planning, predictive and automated maintenance, etc.
Digital integration of value chains (e.g., order-centric manufacturing)
Interoperability of multifaceted processes and systems flexible production system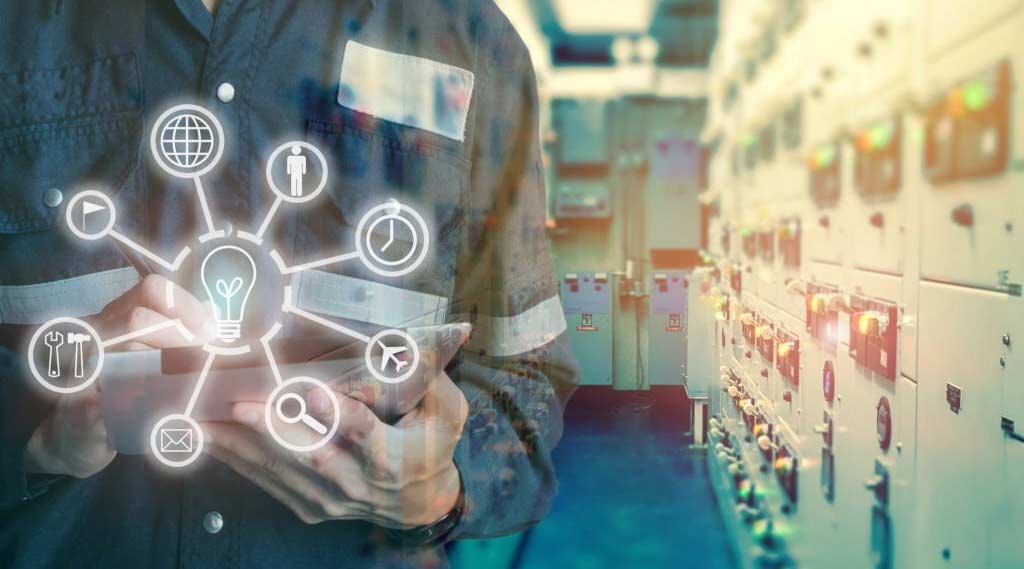 Social Media Platform
A Social Platform is a web-based technology that enables the development, deployment, and management of social media solutions and services. It provides the ability to create sites and services. Social media service with complete social networking functionality.
A social platform embodies the technological and unique characteristics of the users of a social network. Technically, a social platform provides a markup language for creating native applications , an application programming interface (API) for third-party application integration, and a backend admin dashboard to manage the entire user base and preferences. From the user's perspective, one platform (Platform) allows communities, share content, add friends, set privacy controls and other native social media network features.
Example: The Facebook app is the largest social media site in the world, with over two billion people using it every month. That's almost a third of the world's population! More than 65 million businesses use Facebook Pages and more than six million advertisers actively promote their businesses on Facebook.
Frequently asked questions
What is technology foundation?
Technology platforms is groups of technologies used as the basis for developed applications, processes, or other technologies.
Examples of common technology platform
– IoT
– BlockChain
– Digital Manufacturing Platform
– Social Media Platform
Above is information about the technology platform we want to share for you. Hope it helps you.
Thank you!